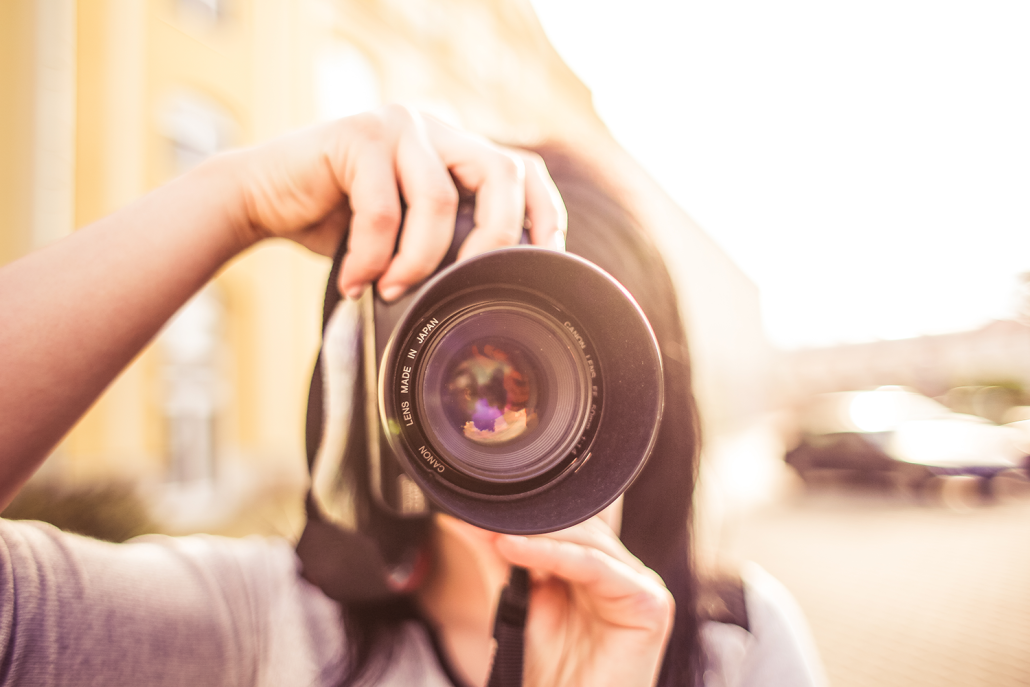 Since the introduction of the smartphone and the constant improvement of their cameras, the standalone camera (at least for everyday snaps) is becoming increasingly irrelevant in day-to-day life. In fact, the iPhone is today the world's most popular camera.
The latest 6 and 6 Plus models of iPhone boast impressive eight megapixel cameras, which include a feature called 'focus pixels'. This technology, putting all jargon aside, simply focuses your shots much better, allowing for much sharper and faster focus. Another feature known as 'optical image stabilisation' makes your photos sharper by moving the camera ever so slightly on a gyroscope to compensate for the movement of your hand. Pretty cool, right?
Most equivalent Android devices include similar features as well, meaning your smartphone's photos should be more impressive than ever.
Despite all the improvements in mobile cameras, we're still asked by users of the Inspector property inventory app, mainly on iOS, "How can we improve the quality of the photos on our reports using the property inventory software?"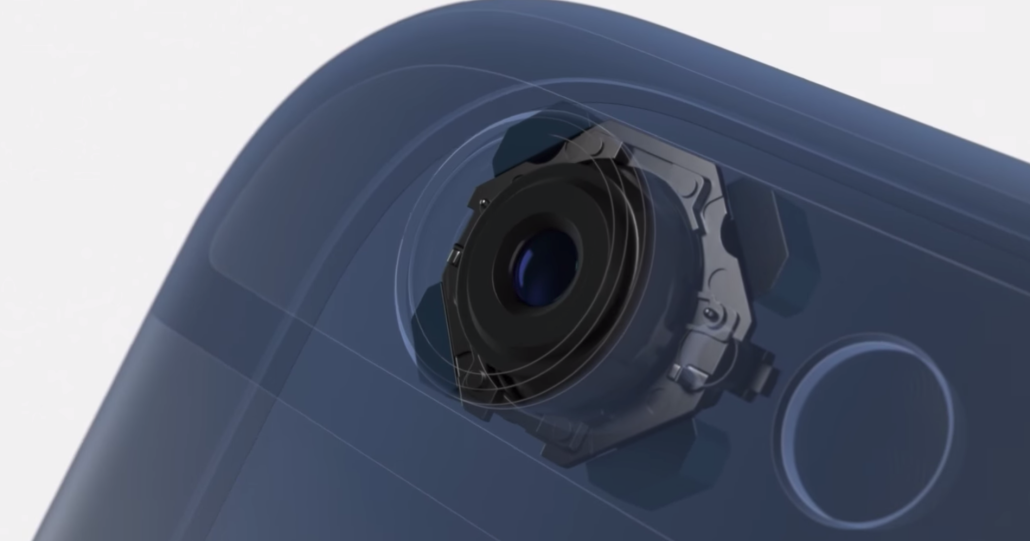 Firstly, its important to explain why your photos on the Inspector property inventory app seem a little lower quality than when you take photos normally, in simple terms. When you take a normal photograph on your smartphone, it'll probably take up around 4 or 5mb of memory on your phone (quite a lot if you take lots of photos – hence why you'll always find yourself deleting lots or moving them onto your computer when a new update is released).
Now consider how many photos you take on an average inventory report. This varies a lot from person to person, but lets say you take 150. If those photos were full resolution, that would mean your report could essentially be up to 500mb in size. Obviously this is a completely unmanageable file size, considering:
The amount of time it would take to send a report from your phone to the iSurvey cloud servers
How crippling this would be on your 3G network and subsequent phone bill
Users often want to attach their reports to emails and send to landlords
However, despite these challenges, there are ways to maximise the quality of the photos within your inventory reports on the system. Since most people understand the quality constraints the app faces, the majority of people's issues are instead that their photos are too dark, rather than not maximum resolution.
1) Utilise iOS 8's 'exposure control' feature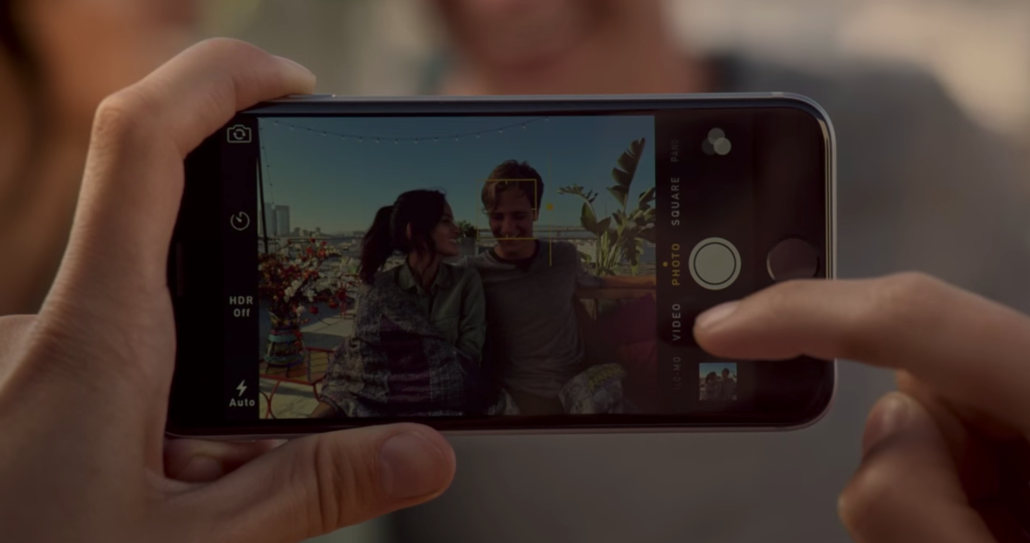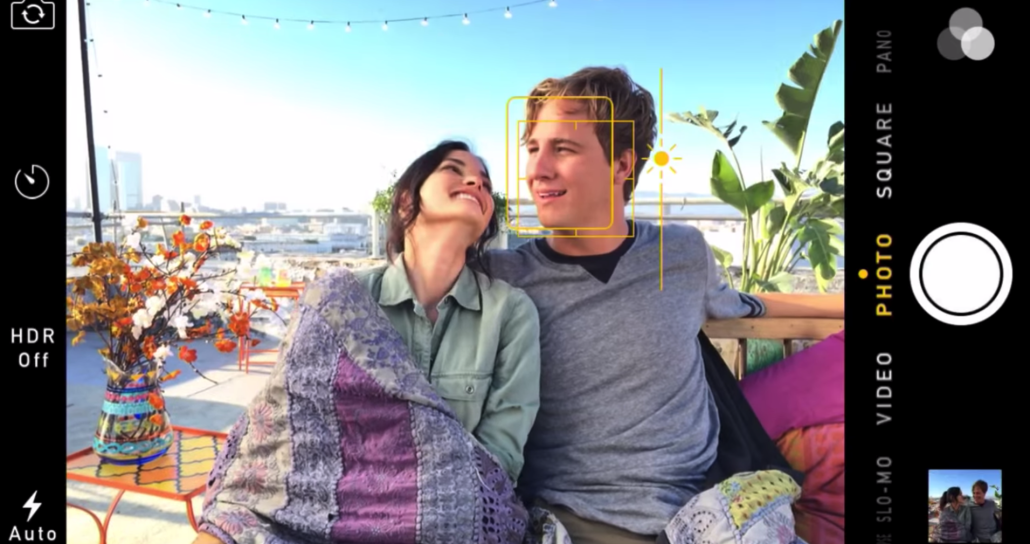 It baffles us how so many people still haven't updated to the new iOS operating system on their iPhones and iPads – despite a few bugs at first launch, it includes some really great features.
One of these is within the camera, and its called 'exposure control'. When you're taking photos and the shot is too dark, tap on a darker area of the screen and your device will adjust the exposure, making your photograph brighter.
When you tap on the screen (see photo above) you'll see a yellow box appear, and a vertical line next to it. Hold and drag up on the symbol on this line, and the camera will make the photo brighter.
Besides allowing you to take better photos, iOS 8 also allows you to utilise the fantastic new features in our latest release on the iOS platform.
2) iBlazr LED Flash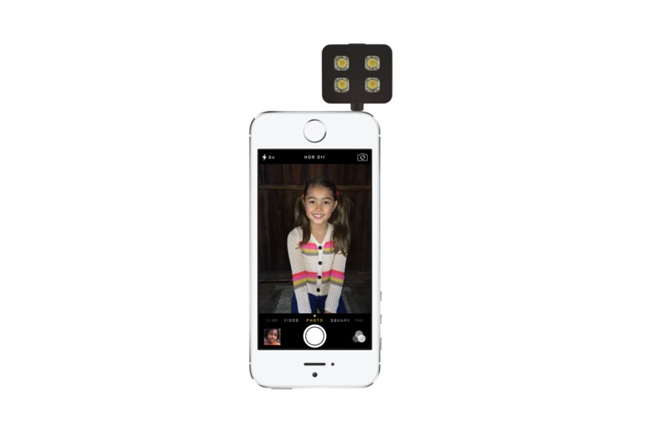 This is a nifty little attachment for your iPhone or iPad that brightens up your photos significantly.
It plugs into the headphone port of your iOS device and can provide a either a flash or constant light. It runs on its own battery, meaning it does't drain that of your device, and can take up to 500 photos before needing a recharge.
The device currently costs £39.95 from the Apple store.
3) Apple iPad Camera Connection Kit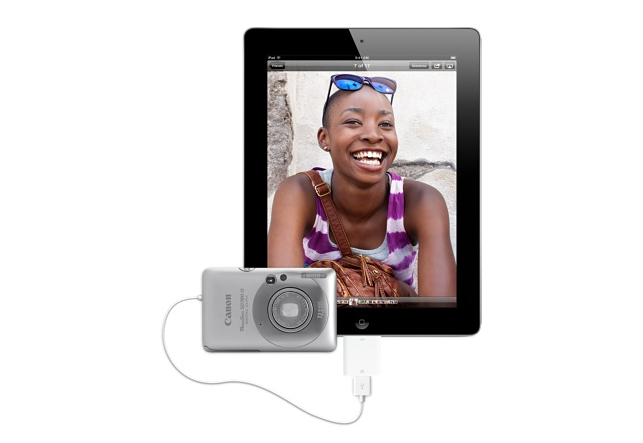 This attachment is handy for people who want to use their digital camera, and then import the photographs into their reports. Some quality reduction will occur (as mentioned above), however you can be sure your photos will look as good as possible.
The device connects your DSLR to your iPad, and then allows you to view photos on your camera roll. To insert them into reports, simply go to your 'report settings' and click 'use photos from library'.
The latest iOS Inspector update includes a feature whereby you tap multiple photos and insert them at once, meaning this process will be far quicker than ever possible.
This attachment is currently £25 from the Apple store.
—
Enjoy this article? Follow us on Twitter and say 'ello.
—

https://isurveyapps.com/wp-content/uploads/2017/12/htc-10-iphone-4.jpg
1200
1600
Fraser Mair
https://isurveyapps.com/wp-content/uploads/2018/06/iSurvey-Apps-300x100@2x-300x100.png
Fraser Mair
2017-12-08 05:19:09
2017-12-08 05:19:09
New Version of iSurvey Inspector App Available (With Bug Fixes) - Important Information for Users
https://isurveyapps.com/wp-content/uploads/2017/11/iphone-6-plus-galaxy-s5.jpg
608
952
Fraser Mair
https://isurveyapps.com/wp-content/uploads/2018/06/iSurvey-Apps-300x100@2x-300x100.png
Fraser Mair
2017-11-16 14:42:45
2017-11-22 02:14:10
New Update and Features Available for iSurvey Inspector on iOS and Android
https://isurveyapps.com/wp-content/uploads/2017/10/to-let-boards.jpg
600
1600
Fraser Mair
https://isurveyapps.com/wp-content/uploads/2018/06/iSurvey-Apps-300x100@2x-300x100.png
Fraser Mair
2017-10-26 20:46:59
2017-11-16 14:23:24
The Tenant Deposit Scheme in Scotland is now 5 years old - are all Landlords complying?
https://isurveyapps.com/wp-content/uploads/2016/05/iphone_blackberry_android_windows_phone.jpg
804
1200
Fraser Mair
https://isurveyapps.com/wp-content/uploads/2018/06/iSurvey-Apps-300x100@2x-300x100.png
Fraser Mair
2016-05-03 00:03:34
2017-02-09 18:09:19
Improved Offline Preview Feature Available For Inspector Property Inventory App - iOS & Android
https://isurveyapps.com/wp-content/uploads/2015/03/picjumbo.com_HNCK1474_Small.png
1000
1500
Fraser Mair
https://isurveyapps.com/wp-content/uploads/2018/06/iSurvey-Apps-300x100@2x-300x100.png
Fraser Mair
2015-03-03 16:05:38
2015-03-18 12:12:31
How To Take Better Property Inventory Software Photos